Long run done!
A busy day was planned for Saturday, so in order to get out and get 20 miles in, I needed to start EARLY!
Before the sunrise, actually!
This is not something I have ever felt comfortable doing before.  I thought one would be asking for trouble to go out running in the dark.
I checked the internet and saw that the sun was supposed to rise at 7:22.  When I hit the start line, I would be running in the dark for 30 minutes.
Or, would I?
Thanks to my winnings from the Svelte Yeti, I am now the proud owner of a Petzl Tikkina Headlamp!
That's me with my tiny headlamp on.  I am smiling!
I ran for over 3 hours on Saturday, although my first 30 minutes were probably my favorite.  So nice to run when the sun comes up!  I was so excited to get pictures with my headlamp, that I kept stopping to take pictures!
The headlamp fit great.  It didn't hurt, it wasn't too tight.  It didn't bounce when I ran.  It had two different light settings, and honestly, I was fine with the lower light.  The head strap was adjustable and the light could be moved up or down.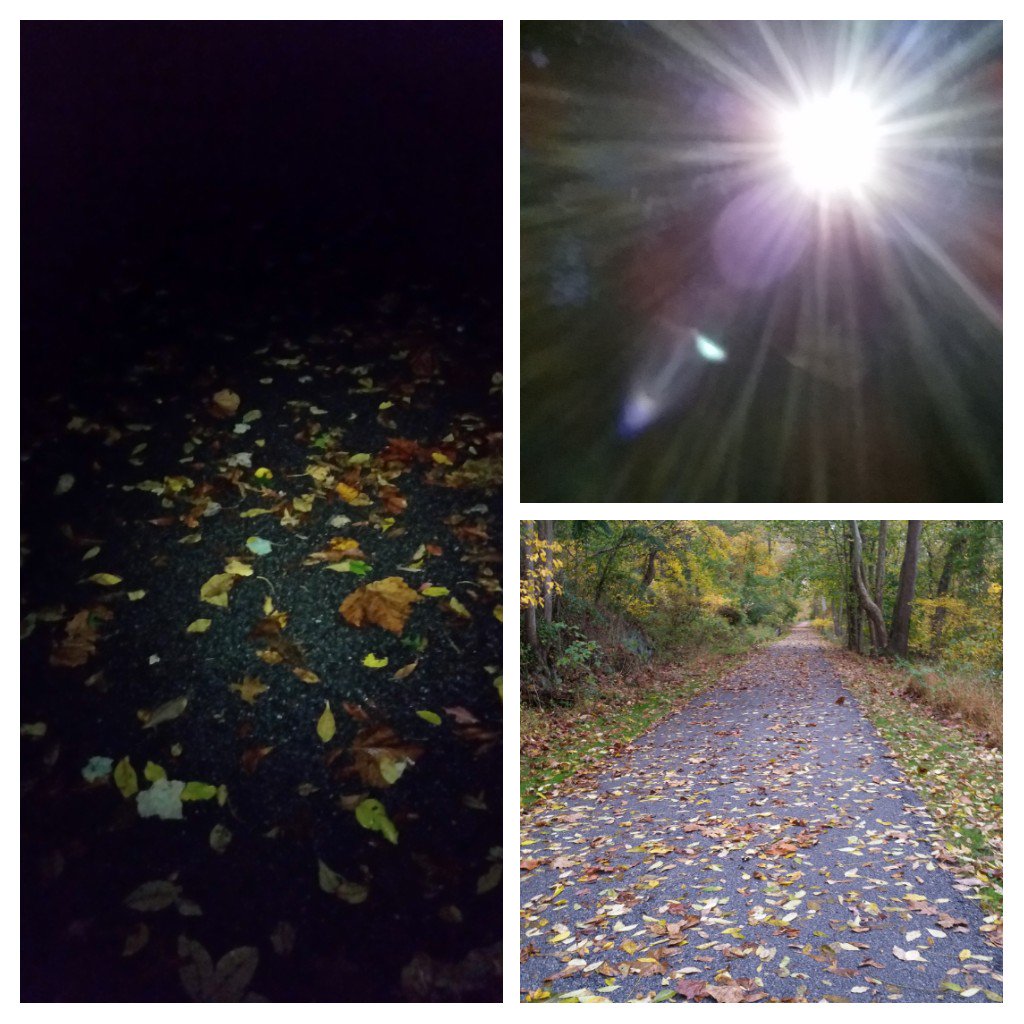 The run itself went well.  I plodded through and got my 20 miles.  I stopped every 5 miles to stretch and hydrate.
My foot hurt early, and then it started to feel okay.  At the very end though, I had a very nagging pain at the top of my foot.  We will see if that pain develops further, but I have focused on icing and using the foot brace.  So far, so good – but definitely a pain I will be keeping an eye on!
The marathon is just around the corner, and having completed my 20 mile practice run for it, I feel more confident the run has the potential for success.
Here is hoping and praying the foot pain dissipates as it rests.  And I will be marathon bound in just a few weeks!
Yay!